Sustainable industrial development goes hand in hand with environmental protection. Wolftank Group is an expert for environmental engineering and remediates soil, water as well as obsolete infrastructure. We support our clients in the responsible development of their business activities. Our solutions are customised, cost-effective and reliable, always in compliance with regional, national and international law requirements.
Environmental due diligences carried out
Soil remediation projects designed and completed successfully
Groundwater processing plants (of which 1,000 remotely monitored)
In situ remediation of plants
Site investigations with analysis
Tons of waste treated per year
Environmental consultancies
obsolete stations successfully decommissioned
Our environmental services cover the complete value chain in soil and water remediation with mobile testing laboratories and various process technologies. This "one-stop-shop" solution ranges from comprehensive environmental due diligence to appropriate remediation measures carried out by an experienced team of engineers and geologists. We are committed to innovation as the main vector that enables us to apply state-of-the-art solutions that are sustainable and respecting the environment.
The projects are always approached from an integral point of view and with a 360º vision that covers the entire working process. Our services are based on the concept of circularity, including also waste management to cover the entire recovery cycle.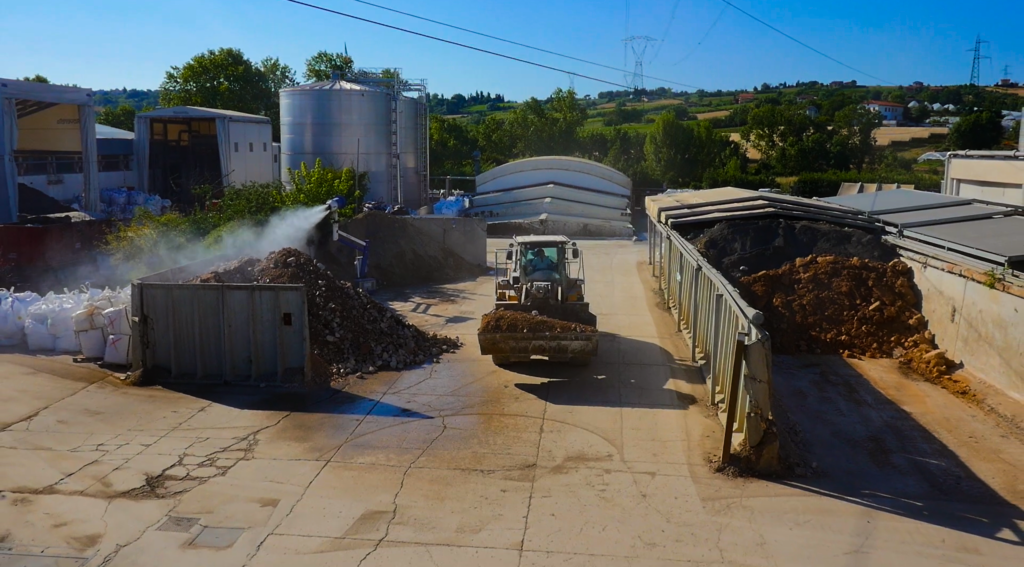 Globally, but especially in Europe the awareness regarding environmental health is increasing. Governments drive the remediation market by issuing stricter regulations and contamination limits. The fuel retail industry will have to match the number of service stations to the decreasing number of fossil powered vehicles. Thus, around 2.000 traditional refueling stations will have to be dismantled every year during the next two decades in the European Union.
Wolftank Group has successfully managed environmental engineering projects for more than two decades. We help cleaning up after decades of "carbon party": Soil and ground water polluted with hydrocarbons is analyzed by an adequate environmental due diligence. Waste is recycled in its original components which are then re-used as recyclable material for the industry. The part of infrastructure which is no longer needed will be dismantled and the soil is cleaned up to its original healthy state.
Technologies and solutions
Mobile Laboratory
Chemical analysis and immediate identification of pollutants in situ, reducing project costs.
In-situ and on-site facilities
Design, construction, operation and maintenance
In our in-situ and on-site environmental services,  highly trained technicians carry out analysis and installation of technologies to clean contaminated groundwater and soil. While your business remains operative, we take care of restoring the surrounding environment and bring it to its original healthy state. In ideal conditions over 99% of the contamination can be remediated!
The site analysis is carried out in-situ and during ongoing activities so that timely decisions can be made.
Designing the in-situ plant
Following site-specific data assessments and appropriately sized.
The system gets started and gradually brought up to full capacity under the direct supervision of our technicians.
Periodic control intervals by our technicians of the water and soil characteristics, as  well as maintenance activities.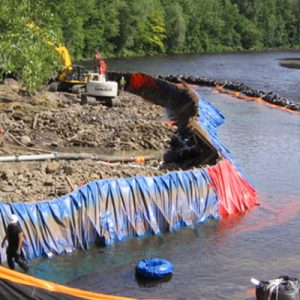 In-situ cleaning of contaminated groundwater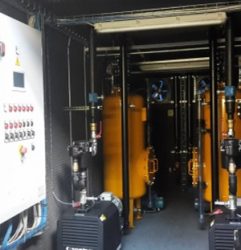 In-situ and on-site cleaning of contaminated soil
Our waste management facilities have a total area of 20,000 square metres, of which 6,000 square metres are covered and dedicated to authorised activities such as storage, disposal, treatment and complete waste recovery.
With our full waste management services, we contribute to a sustainable and circular economy by giving a second life to as much waste as possible (soils, sludge and liquid wastes). We are experienced specialists in the treatment of special, hazardous and non-hazardous waste.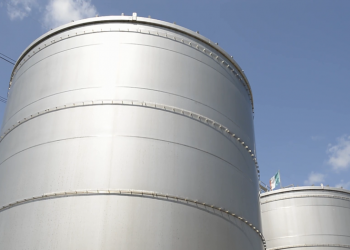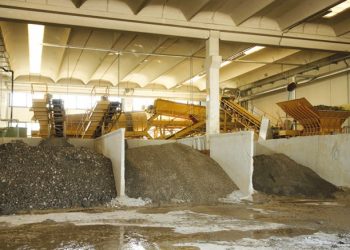 We apply this branch of biotechnology which uses living organisms, such as microbes and bacteria, to remove pollutants and toxins from soil, water and other environments.
The method is based on stimulating the growth of certain microbes that use pollutants such as oil, solvents and pesticides as sources of food and energy. These microbes convert the pollutants into small amounts of water, as well as harmless gases such as carbon dioxide.
This technique is an excellent solution to environmental problems such as oil spills.
We are experts in this remediation process that uses plants to remove contaminants in soil and groundwater. In the case of soil, it is particularly suitable for near-surface contamination, as it treats the rooted zone below ground.
The plants used – regardless of the type of plant applied – promote microbial degradation of the pollutants in the rhizosphere and absorb them (above ground).  Due to water evaporation, the pollutants are concentrated and deposited in the soil matrix. This process aims to accumulate heavy metals in plants and/or to achieve the mineralisation of organic pollutants.  
There are different phytoremediation mechanisms, as well as different plants to be used in the process. It is a great solution for the remediation of fuels, metals, pesticides, explosives and many more substances.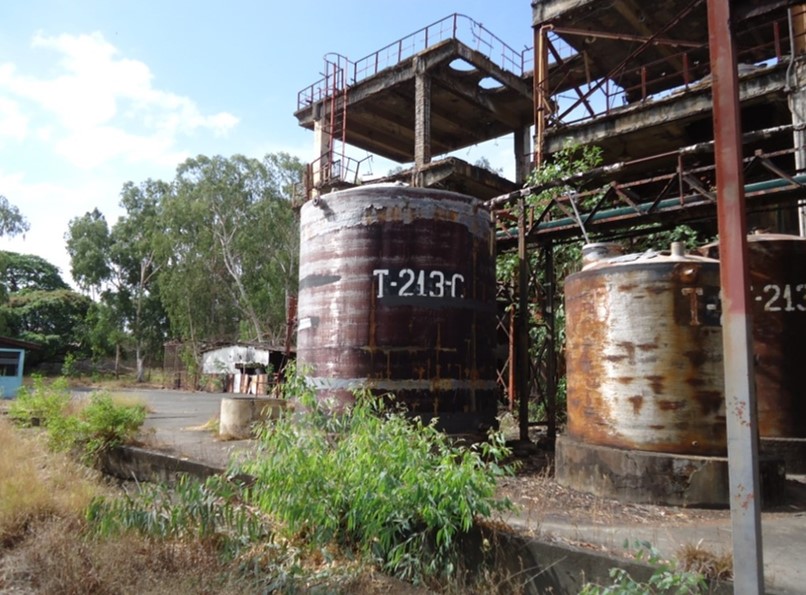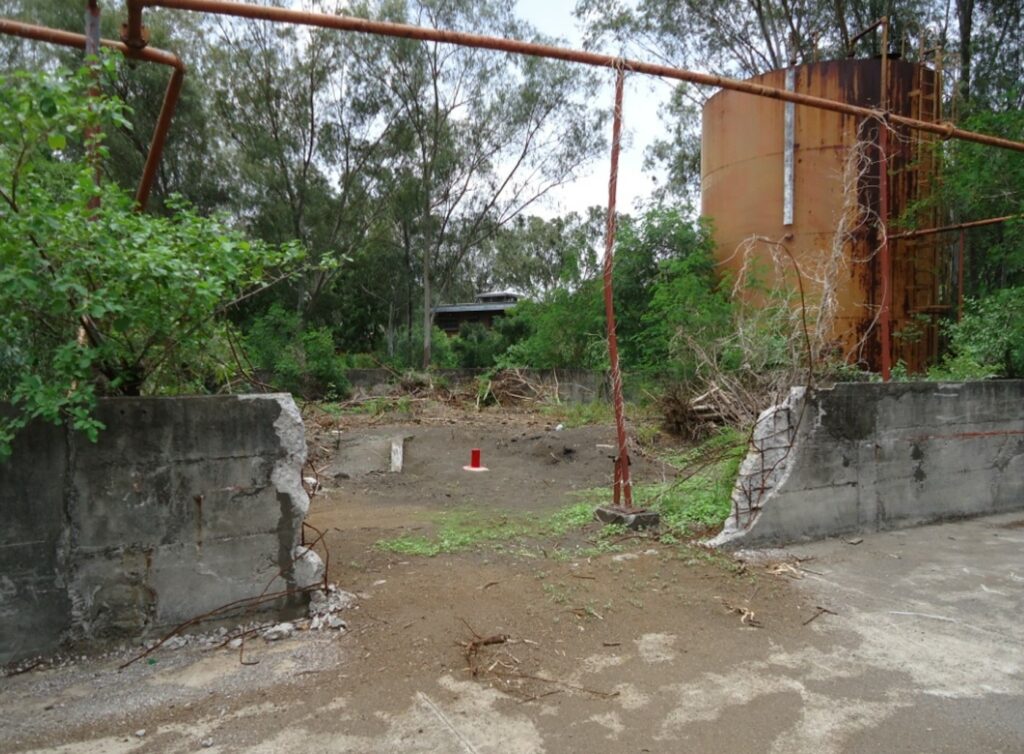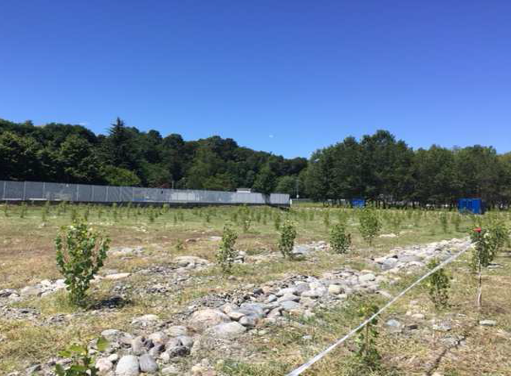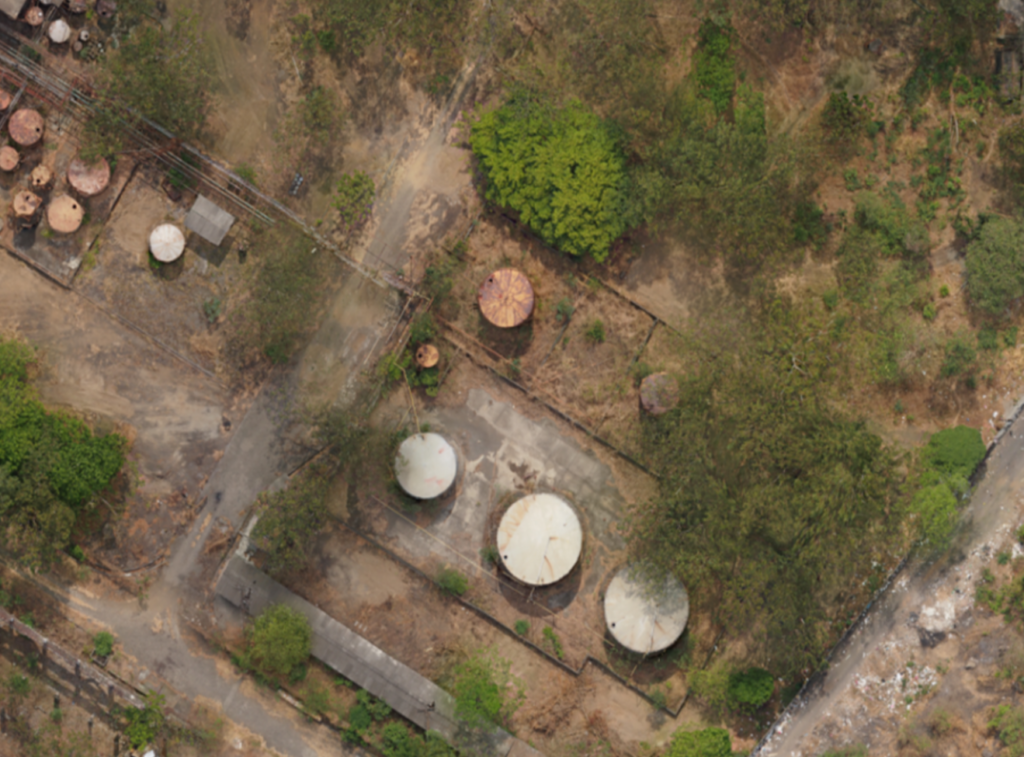 This concept involves all activities developed in natural environments that aim to reduce or neutralize climate change. Wolftank Group applies a wide range of methods, both in situ and off-site, such as soil vapour extraction (SVE) and in situ chemical treatment with an oxidizing agent.
In general, in situ methods are preferable as they have less impact on the environment and reduce project costs. Our mobile laboratory enables these methods by providing rapid and comprehensive chemical analysis on site.