Repor­ting and ESG rating
Wolf­tank publis­hed its first Sus­taina­bi­li­ty Report for the year 2020. It was pre­pa­red fol­lowing the GRI stan­dards of the Global Repor­ting Insti­tu­te. Since then, we release envi­ron­men­tal, social and gover­nan­ce infor­ma­ti­on on an annual basis in the Sus­taina­bi­li­ty Report.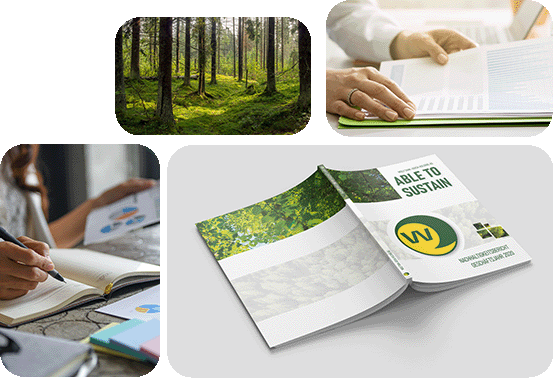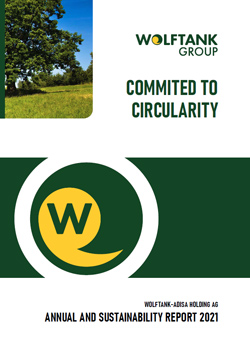 Down­load Annual and Sus­taina­bi­li­ty Report:
As a result of working on the ESG topics and aligning them with our cor­po­ra­te values, we recei­ved a "very sus­tainab­le" ESG rating from Asset Impact Ltd. It states that the group's busi­ness areas are of eco­lo­gi­cal impor­t­ance and have a very sus­tainab­le impact. This reco­gni­ti­on encou­ra­ged us to keep working to ensure that our efforts remain effec­ti­ve for planet and people.
Down­load Annual and Sus­taina­bi­li­ty Report:
Sub­scri­be to our newsletter