clean energy for the future
Hydrogen is a very versatile and non-polluting energy carrier: its use produces only water. It is also very light and has an extremely high gravimetric energy density. Green hydrogen is a "game changer" for decarbonization. Wolftank Group provides long-standing expertise, invests in R&D and builds the necessary hydrogen infrastructure for an emission-free future.
Hydrogen is virtually everywhere, accounting for an estimated 75% of the mass of the entire universe. Nevertheless, it only occurs in bound form, as a component of larger chemical compounds such as water. Thus, hydrogen must be produced with an additional energy input and is therefore a secondary energy carrier, comparable to electricity or heat. 
Hydrogen is a very versatile and non-polluting energy vector: its use only produces water. It is also very light and, at the same time, has an extremely high gravimetric energy density: one kilogram of hydrogen contains an enormous amount of energy, making it an efficient and very lightweight energy carrier.
There are different methods of hydrogen production, which use several primary energy sources. Depending on the origin of the energy used in the process and the associated emissions, the hydrogen produced can be classified into different "colours". The "green" or "renewable" hydrogen is the most interesting, since its manufacturing process does not cause direct carbon dioxide emissions, neither during production nor during combustion. 
"Green" hydrogen is produced from renewable energy sources and with low (or zero) associated pollutant emissions. The best acknowledged green hydrogen production method is the electrolysis of water, which consists of separating the water's molecule into its components (hydrogen and oxygen) by applying electric current in an electrochemical device called an electrolyser.
In the context of climate change, the Paris Agreement (2015) established a global framework by limiting global warming to well below 2°C and continuing efforts to limit it to 1.5°C. To achieve this target, science suggests that humans would need to neutralize their impact on the global climate by 2050 at the latest.
Following this advice, the European Union has developed its "Green Deal" roadmap, which aims to achieve climate neutrality in 2050. In September 2022, the European Union took a historic decision: It is establishing a EUR 3 billion European Hydrogen Bank that will further boost the hydrogen market and develop it from a niche to a mass market.
Hydrogen will be a "game changer" for Europe. Within this framework of necessary decarbonisation, green hydrogen plays a key role worldwide.
to 2024
Production of hydrogen from non-fossil (green) sources reaches a total capacity of 6GW (1 million tons).
2025 to 2030
Increase total power to 40GW
climate
neutrality
within 2050
We contribute by building the necessary infrastructure for hydrogen
Countries currently served by our H2 business area
H2 sites with our softwares
Kg H2 safely refilled in vehicles, buses, trucks, forklifts and others
We develop hydrogen technologies
that enable an
energy-efficient connection


between:
green
hydrogen
production facilities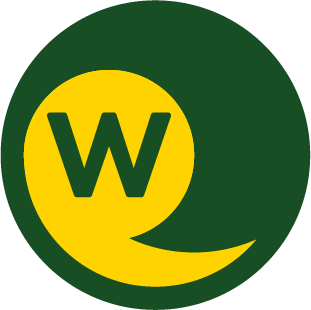 end consumers,
whether they belong to small or large networks.
Hydrogen Logistic Container
EFFICIENT AND ECOLOGICALLY SUSTAINABLE HYDROGEN TRANSPORT
Wolftank Hydrogen Logistic Container is an innovative mobile solution ideal for an efficient hydrogen supply, specially for short and medium distances.
TPED certified (Transportable Pressure Equipment), it has 300 bar or 500 bar versions. This innovative solution provides energy and time-saving during the filling and emptying processes. It enables ecologically sustainable hydrogen distribution and it can be transported by any authorized logistic provider. ADR and ISO 10961.2020.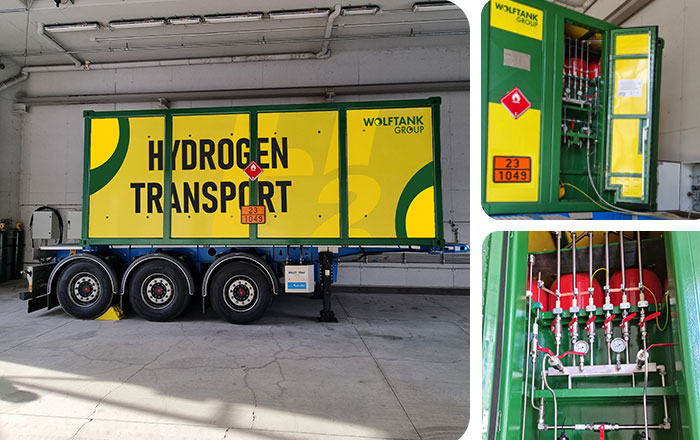 Renewable local electric energy production
Hydrogen 2E PowerCube is the ideal solution to provide high quantity of electrical energy in short time at decentralised places. Hydrogen obtained from a local renewable energy source is converted into electricity via the Wolftank Hydrogen 2E PowerCube. This stage-of-the-art system can supply electricity to cars, trucks and buses and can be applied for fast charging of BEV in areas with insufficient electric infrastructure, as an energy generator for construction sites and events or as an emergency back-up system.
STATE-OF-THE-ART HYDROGEN REFUELLING
Wolftank Hydrogen Smart Fueller (HSF) is a safe and reliable refuelling system for all kinds of fuel cell electric vehicles (FCEV).
This stand-alone unit is an affordable solution for hydrogen dispensing and is offered in multiple variations for 350 bar and 700 bar. It has a remarkable layout for easy and safe handling of the dispenser. TÜV certified. It implements all state-of-the-art refuelling protocols (e.g., SAE® J2601, JPEC, etc.).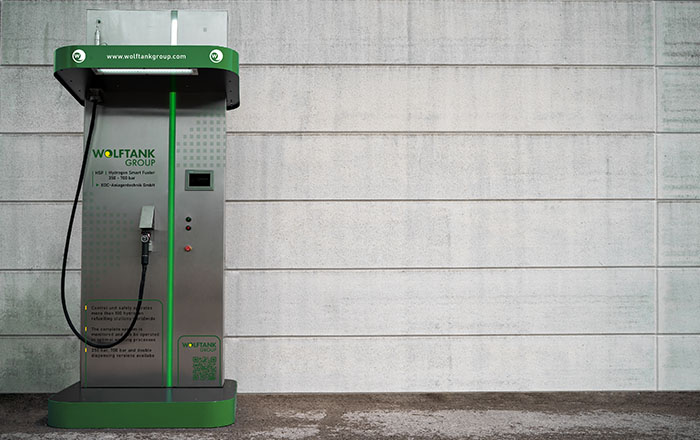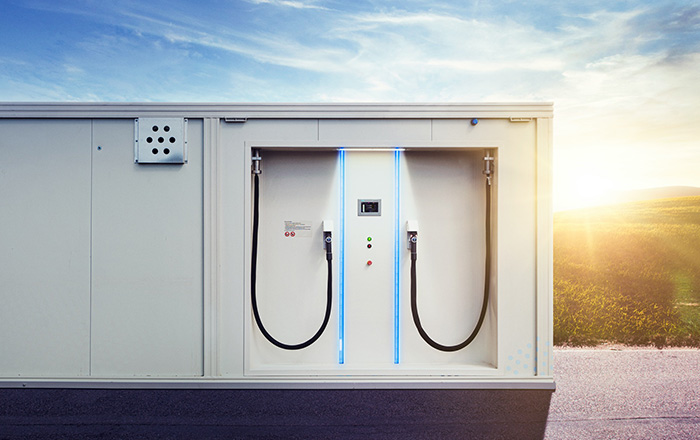 Small fleet solution for road mobility
Wolftank Hydrogen Smart Container (HSC) is a durable mobile hydrogen station that refuels all common vehicle types anywhere and under the most adverse circumstances.
Its configuration is available as 350 bar and 700 bar. Refuelling is safe and software-controlled according to state-of-the-art protocols (e.g., SAE, JPEC). It is an ideal backup for hydrogen refuelling stations and ensures maximum availability. Certified ATEX 2014/34/EU, PED 2014/68/EU, Machinery Directive 2006/42/EC.
Hydrogen Refuelling station
Enabling zero-emission energy supply
Wolftank Hydrogen Refuelling Station (HRS) is the most comprehensive and innovative solution for hydrogen mobility.
Our full services include engineering, procurement and construction (EPC), enabling our customers to receive a turnkey hydrogen station in a short period of time. Transport, storage, compression or dispensing: all the steps can be covered thanks to our state-of-the-art technologies. Ideal eco-sustainable station for the zero-emission society.
Insights into one of our major HRS projects:
Client: Bolzano, Italy. Constructed and developed for Sasa AG | Planning time: 3 months | Construction time: 9 weeks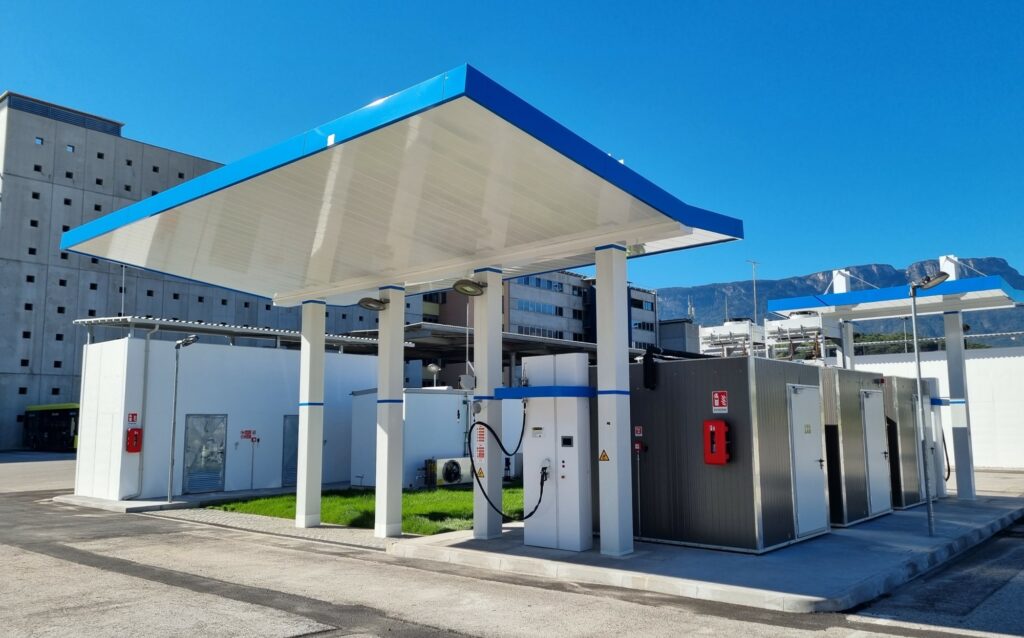 We actively support
the transition to zero emission mobility
Hydrogen Solutions Technical Director: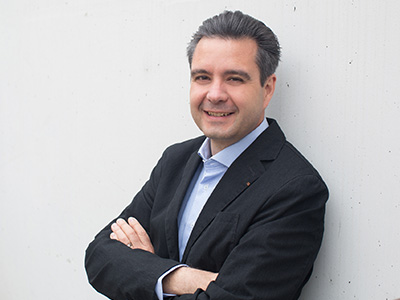 Amongst our Hydrogen clients: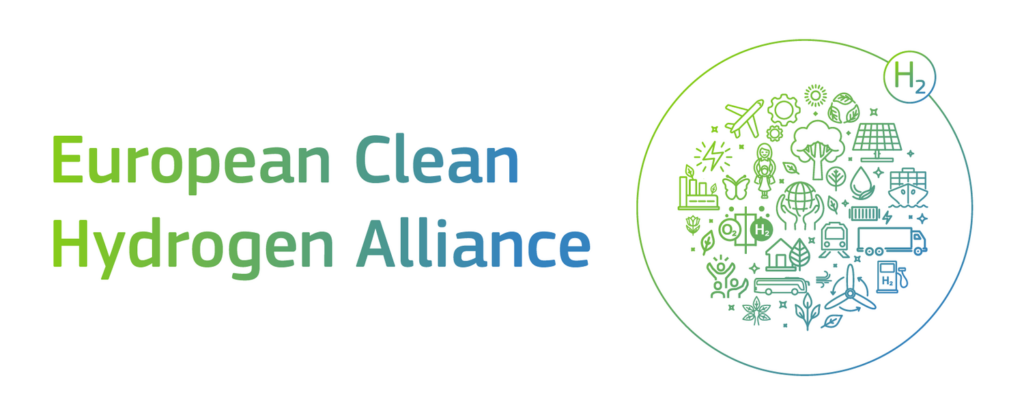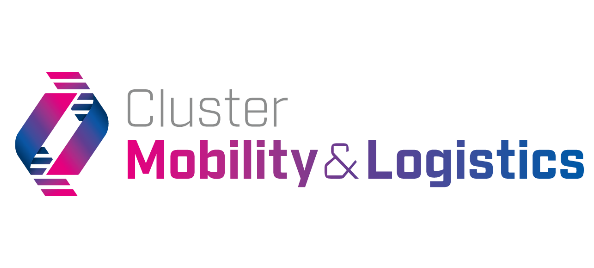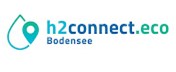 Find your hydrogen service
Subscribe to our newsletter