clean energy for the future
Hydro­gen is a very ver­sa­ti­le and non-pol­lu­ting energy carrier: its use pro­du­ces only water. It is also very light and has an extre­me­ly high gra­vi­metric energy density. Green hydro­gen is a "game changer" for decar­bo­niz­a­ti­on. Wolf­tank Group pro­vi­des long-stan­ding exper­ti­se, invests in R&D and builds the necessa­ry hydro­gen infra­st­ruc­tu­re for an emis­si­on-free future.
Hydro­gen is vir­tual­ly ever­y­whe­re, accoun­ting for an esti­ma­ted 75% of the mass of the entire uni­ver­se. Nevertheless, it only occurs in bound form, as a com­po­nent of larger che­mi­cal com­pounds such as water. Thus, hydro­gen must be pro­du­ced with an addi­tio­nal energy input and is the­re­fo­re a secon­da­ry energy carrier, com­pa­ra­ble to electri­ci­ty or heat.
Hydro­gen is a very ver­sa­ti­le and non-pol­lu­ting energy vector: its use only pro­du­ces water. It is also very light and, at the same time, has an extre­me­ly high gra­vi­metric energy density: one kilo­gram of hydro­gen con­tains an enor­mous amount of energy, making it an effi­ci­ent and very light­weight energy carrier.
There are dif­fe­rent methods of hydro­gen pro­duc­tion, which use several primary energy sources. Depen­ding on the origin of the energy used in the process and the asso­cia­ted emis­si­ons, the hydro­gen pro­du­ced can be clas­si­fied into dif­fe­rent "colours". The "green" or "rene­wa­ble" hydro­gen is the most inte­res­ting, since its manu­fac­tu­ring process does not cause direct carbon dioxide emis­si­ons, neither during pro­duc­tion nor during combustion.
"Green" hydro­gen is pro­du­ced from rene­wa­ble energy sources and with low (or zero) asso­cia­ted pol­lutant emis­si­ons. The best ack­now­led­ged green hydro­gen pro­duc­tion method is the elec­tro­ly­sis of water, which con­sists of sepa­ra­ting the water's mole­cu­le into its com­pon­ents (hydro­gen and oxygen) by app­ly­ing electric current in an elec­tro­che­mi­cal device called an electrolyser.
In the context of climate change, the Paris Agree­ment (2015) estab­lis­hed a global frame­work by limi­t­ing global warming to well below 2°C and con­ti­nuing efforts to limit it to 1.5°C. To achieve this target, science sug­gests that humans would need to neu­tra­li­ze their impact on the global climate by 2050 at the latest.
Fol­lowing this advice, the Euro­pean Union has deve­lo­ped its "Green Deal" roadmap, which aims to achieve climate neu­tra­li­ty in 2050. In Sep­tem­ber 2022, the Euro­pean Union took a his­to­ric decisi­on: It is estab­li­shing a EUR 3 billion Euro­pean Hydro­gen Bank that will further boost the hydro­gen market and develop it from a niche to a mass market.
Hydro­gen will be a "game changer" for Europe. Within this frame­work of necessa­ry decar­bo­ni­sa­ti­on, green hydro­gen plays a key role worldwide.
to 2024
Pro­duc­tion of hydro­gen from non-fossil (green) sources reaches a total capa­ci­ty of 6GW (1 million tons).
2025 to 2030
Incre­a­se total power to 40GW
climate
neu­tra­li­ty
within 2050
We con­tri­bu­te by buil­ding the necessa­ry infra­st­ruc­tu­re for hydrogen
Coun­tries cur­r­ent­ly served by our H2 busi­ness area
H2 sites with our softwares
Kg H2 safely refil­led in vehi­cles, buses, trucks, for­klifts and others
We develop hydro­gen tech­no­lo­gies
that enable an
energy-effi­ci­ent con­nec­tion


between:
green
hydro­gen
pro­duc­tion facilities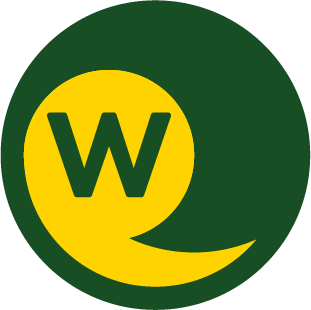 end con­su­mers,
whether they belong to small or large networks.
Hydro­gen Logistic Container
EFFICIENT AND ECOLOGICALLY SUSTAINABLE HYDROGEN TRANSPORT
Wolf­tank Hydro­gen Logistic Con­tai­ner is an inno­va­ti­ve mobile solu­ti­on ideal for an effi­ci­ent hydro­gen supply, spe­cial­ly for short and medium distances.
TPED cer­ti­fied (Trans­por­ta­ble Pres­su­re Equip­ment), it has 300 bar or 500 bar ver­si­ons. This inno­va­ti­ve solu­ti­on pro­vi­des energy and time-saving during the filling and empty­ing pro­ces­ses. It enables eco­lo­gi­cal­ly sus­tainab­le hydro­gen dis­tri­bu­ti­on and it can be trans­por­ted by any aut­ho­ri­zed logistic pro­vi­der. ADR and ISO 10961.2020.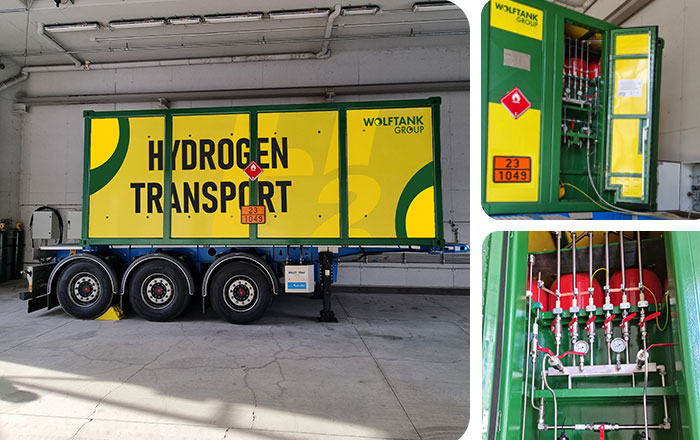 Rene­wa­ble local electric energy production
Hydro­gen 2E Power­Cu­be is the ideal solu­ti­on to provide high quan­ti­ty of electri­cal energy in short time at decen­tra­li­sed places. Hydro­gen obtai­ned from a local rene­wa­ble energy source is con­ver­ted into electri­ci­ty via the Wolf­tank Hydro­gen 2E Power­Cu­be. This stage-of-the-art system can supply electri­ci­ty to cars, trucks and buses and can be applied for fast char­ging of BEV in areas with insuf­fi­ci­ent electric infra­st­ruc­tu­re, as an energy gene­ra­tor for con­struc­tion sites and events or as an emer­gen­cy back-up system.
STATE-OF-THE-ART HYDROGEN REFUELLING
Wolf­tank Hydro­gen Smart Fueller (HSF) is a safe and reli­able refu­el­ling system for all kinds of fuel cell electric vehi­cles (FCEV).
This stand-alone unit is an afford­a­ble solu­ti­on for hydro­gen dis­pen­sing and is offered in mul­ti­ple varia­ti­ons for 350 bar and 700 bar. It has a remar­kab­le layout for easy and safe hand­ling of the dis­pen­ser. TÜV cer­ti­fied. It imple­ments all state-of-the-art refu­el­ling pro­to­cols (e.g., SAE® J2601, JPEC, etc.).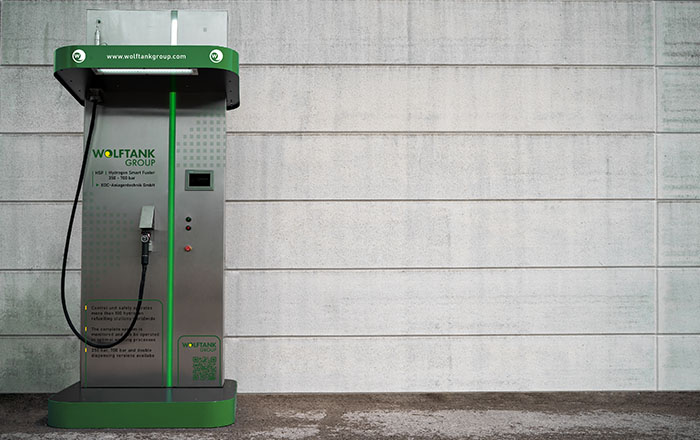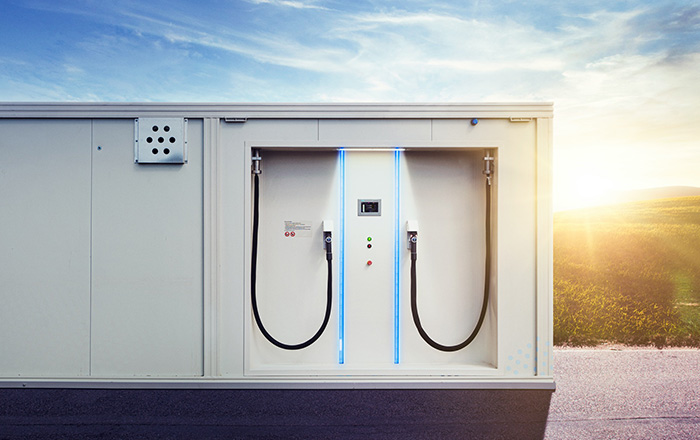 Hydro­gen Smart Container
Small fleet solu­ti­on for road mobility
Wolf­tank Hydro­gen Smart Con­tai­ner (HSC) is a durable mobile hydro­gen station that refuels all common vehicle types any­whe­re and under the most adverse circumstances.
Its con­fi­gu­ra­ti­on is avail­ab­le as 350 bar and 700 bar. Refu­el­ling is safe and soft­ware-con­trol­led accord­ing to state-of-the-art pro­to­cols (e.g., SAE, JPEC). It is an ideal backup for hydro­gen refu­el­ling sta­ti­ons and ensures maximum avai­la­bi­li­ty. Cer­ti­fied ATEX 2014/34/EU, PED 2014/68/EU, Machine­ry Direc­ti­ve 2006/42/EC.
Turnkey hydro­gen station
Hydro­gen Refu­el­ling station
Enab­ling zero-emis­si­on energy supply
Wolf­tank Hydro­gen Refu­el­ling Station (HRS) is the most com­pre­hen­si­ve and inno­va­ti­ve solu­ti­on for hydro­gen mobility.
Our full ser­vices include engi­nee­ring, pro­cu­re­ment and con­struc­tion (EPC), enab­ling our cus­to­mers to receive a turnkey hydro­gen station in a short period of time. Trans­port, storage, com­pres­si­on or dis­pen­sing: all the steps can be covered thanks to our state-of-the-art tech­no­lo­gies. Ideal eco-sus­tainab­le station for the zero-emis­si­on society.
Insights into one of our major HRS projects:
Client: Bolzano, Italy. Con­struc­ted and deve­lo­ped for Sasa AG | Plan­ning time: 3 months | Con­struc­tion time: 9 weeks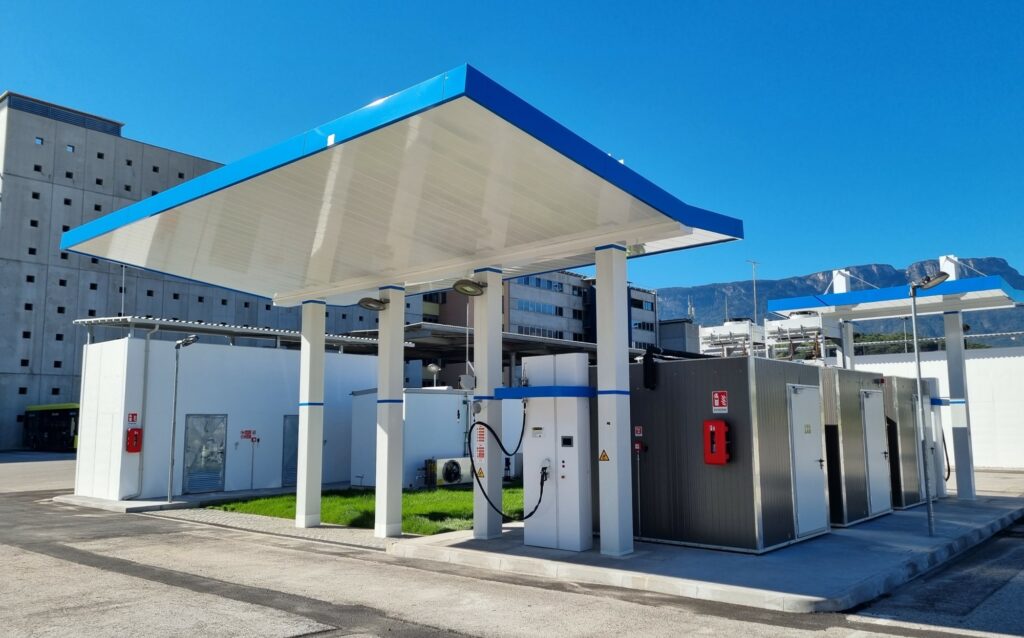 We actively support
the tran­si­ti­on to zero emis­si­on mobility
Hydro­gen Solu­ti­ons Tech­ni­cal Director: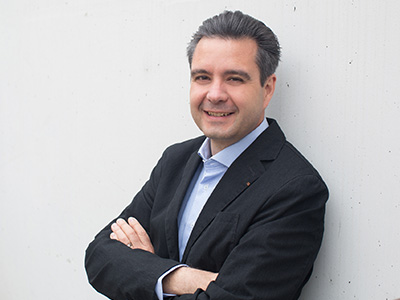 Amongst our Hydro­gen clients: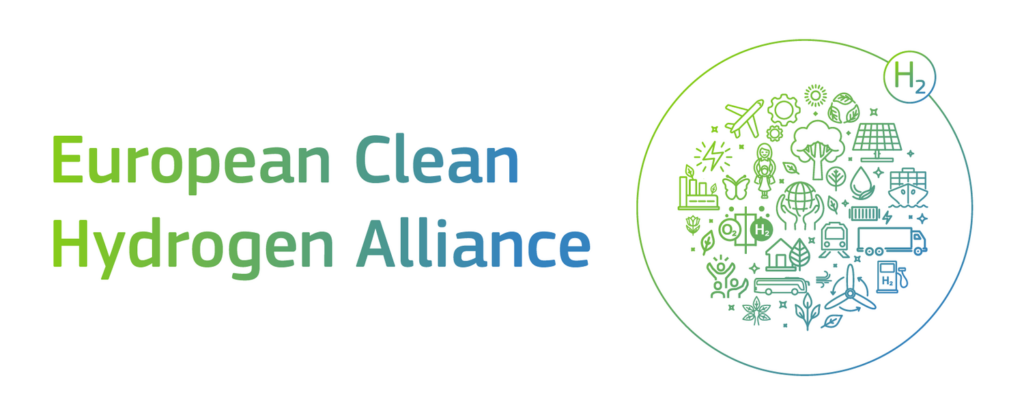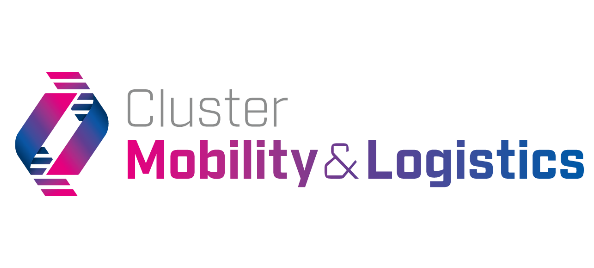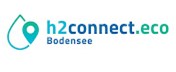 Find your hydro­gen service
Sub­scri­be to our newsletter